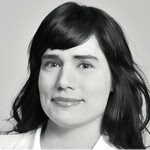 Maia Chance (she/her) writes historical mystery and fantasy novels that are rife with absurd predicaments and romantic adventure.
She is the author of the Fairy Tale Fatal Series (Berkley Prime Crime) and The Discreet Retrieval Agency Series (St. Martin's Press). She's also the author of "Mr. & Mrs. Mistletoe" and "Odysseus Flax & the Krampus" in Joy to the Worlds (Grey Sun Press).
You can find her at: maiachance.com
---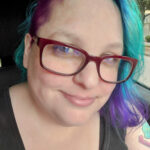 Multi-international award-winning speculative fiction author and artist Raven Oak (she/they) is best known for Amaskan's Blood, Amaskan's War, Class-M Exile, and 24+ short stories in various anthologies. She's even published on the moon! Raven spent most of her K-12 education doodling and writing 500 page monstrosities that are forever locked away in a filing cabinet.
Besides being a writer and artist, she's a geeky, disabled ENBY who enjoys getting her game on, indulging in cartography, or staring at the ocean. She lives in the Seattle area with her partner, and their three kitties who enjoy lounging across the keyboard when writing deadlines approach. Her hair color changes as often as her bio does, and you can find her at www.ravenoak.net.
---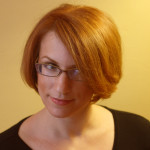 Janine A. Southard (she/her) is the IPPY-award-winning author of Queen & Commander (and other books in The Hive Queen Saga) from Cantina Press. She lives in Seattle, WA, where she writes speculative fiction and reads it aloud to her cat.
Her most recent book, Cracked! A Magic iPhone Story (Cantina Press, is about story gamers in Seattle who acquire a magic iPhone. It's as ridiculous as it sounds. (Also, the cat appeared to like it.)
You can find her at: janinesouthard.com
---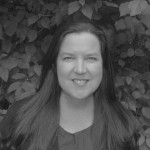 Gayle Clemans (she/her) is the coauthor of The Map as Art (Princeton Architectural Press), an in-depth look into the artists' maps of Joyce Kozloff, Landon Mackenzie, Ingrid Calame, Guillermo Kuitca, and Maya Lin. Gayle writes for The Seattle Times and teaches at Cornish College of the Arts.
You can find her at: gayleclemans.com
---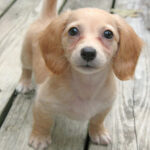 Mel Corrigan (he/him) writes science fiction that explores the deep questions we only ask ourselves when we're alone in the dark. He is currently at work on an edgy sci-fi/thriller called In the Cloud.
He is a native Texan who lives in a small farm town "just a smidge north" of the Dallas/Fort Worth metroplex. He's also a bonafide technophobe.
---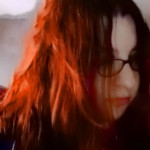 D. L. Delgado (she/her) is a local Seattle writer who writes YA speculative fiction. Her great love of the outdoors takes her to the beach during Seattle's "sunny season" for a great mountain view while writing on her laptop or in journals. (Something about the movement of a pen in hand helps with the writing flow.)
When not writing, she enjoys being outdoors and reading good books. Her debut YA novel, B.M.A., is slated for future release with Grey Sun Press.
Website coming soon.
---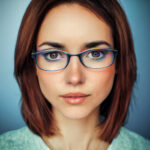 Laurel Wolfe writes speculative fiction with a preference for post-apocalyptic literature. She now lives in the Seattle area and is currently working on a post-apocalyptic novel, The Wasted City. That is, when she's not busy running her small press, Grey Sun Press.